Posted by AHMD on Jul 1st 2017
Vitamin C has several beneficial properties for the skin.
All anti-aging skincare treatments needs a vitamin C serum. It is very powerful antioxidant known for its ability to improve the appearance of sun damage. It can help improve the appearance of fine lines, wrinkles, dark spots that all mostly the results of sun damage which is often called photo damage.
The biggest benefits of Vitamin C Serum is the ability to smooth wrinkles and plump skin. It is key in the production of collagen and elastin that give youthful appearance. That is why Vitamin C is essential in skin care.
For people with acne prone skin, vitamin C can also help fade acne marks by improve natural healing response.
Also, vitamin C serum will promotes a brighter complexion a brighter. It brightens existing hyperpigmentation and helps prevent future dark spots.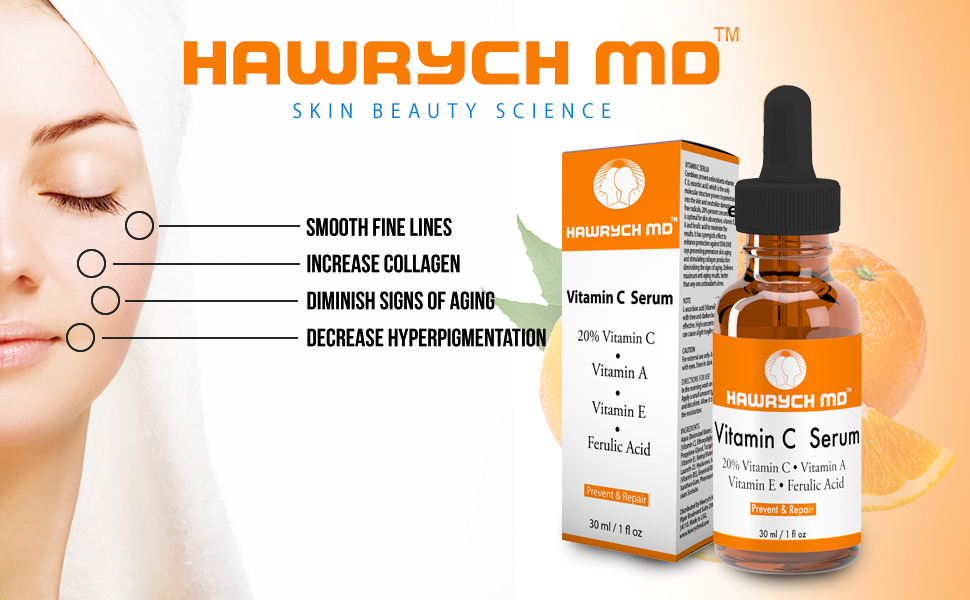 Vitamin C protects the skin by fighting free radicals which are harmful particles. Free radicals lead to premature signs of aging, but a vitamin C serum helps to shield the skin from this damage, keeping the skin looking youthful longer.
Our Vitamin C Serum also contains other active ingredients that increase overall effectiveness.
Retinol together with vitamin C have double the anti-aging benefits. Retinol helps stimulate cell turnover, allowing the vitamin C to reach the deeper layers of skin and vitamin C helps Retinol provide better results in the long run. In addition it contains Ferulic Acid is one of the most powerful natural anti-oxidants that increases the skin's photo protective benefits of Vitamins C. It has Hyaluronic Acid too which provides excellent hydration for the skin.